HISTORY
Evocative because of its location and fascinating because of its elegant and refined style, the palace was named after the Tour d'Eau family, who originally came from Marseille, France. The architectural design, squared compact, with a center courtyard, is a rare finding on the area.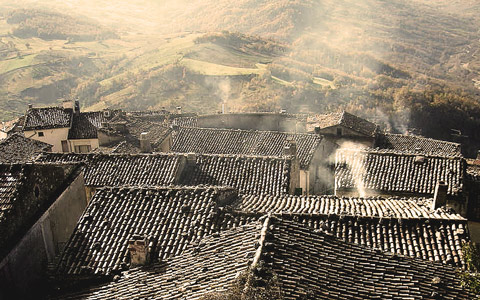 The Palace was built in 1730 during the feudal times. The French noble family "Tour d'Eau" settled there thanks to the invitation of the d'Avalos family of Vasto.
The d'Avalos family, which was very important and have settled in the area of Vasto in the late 1400s,  during the medieval times owned a large area of the region and gave the little hamlet of Carunchio to the Tour d'Eau to rule it and control it.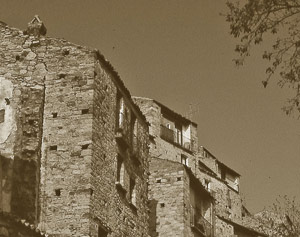 They then built the Palace on the highest spot of town so that they could dominate the valley and the peasants. The economy of the town was based on agriculture and they were forced to donate the large majority of their crops to the noble family. Around the 1850s, the feudal times came to an end and the noble family lost the majority of the land and ownership, except for the palace and few lots of land.
The Palazzo Tour d'Eau was known as the "Sentinella" or watchguard of the valley because in previous centuries, the valley was guarded from the lookout holes in the four corners sentry boxes, against unwelcome visitor such as the Saracens Turks who would come through ransacking and destroying hundreds of villages and their populations. Therefore the Palazzo Tour d'Eau is a fortified palace.